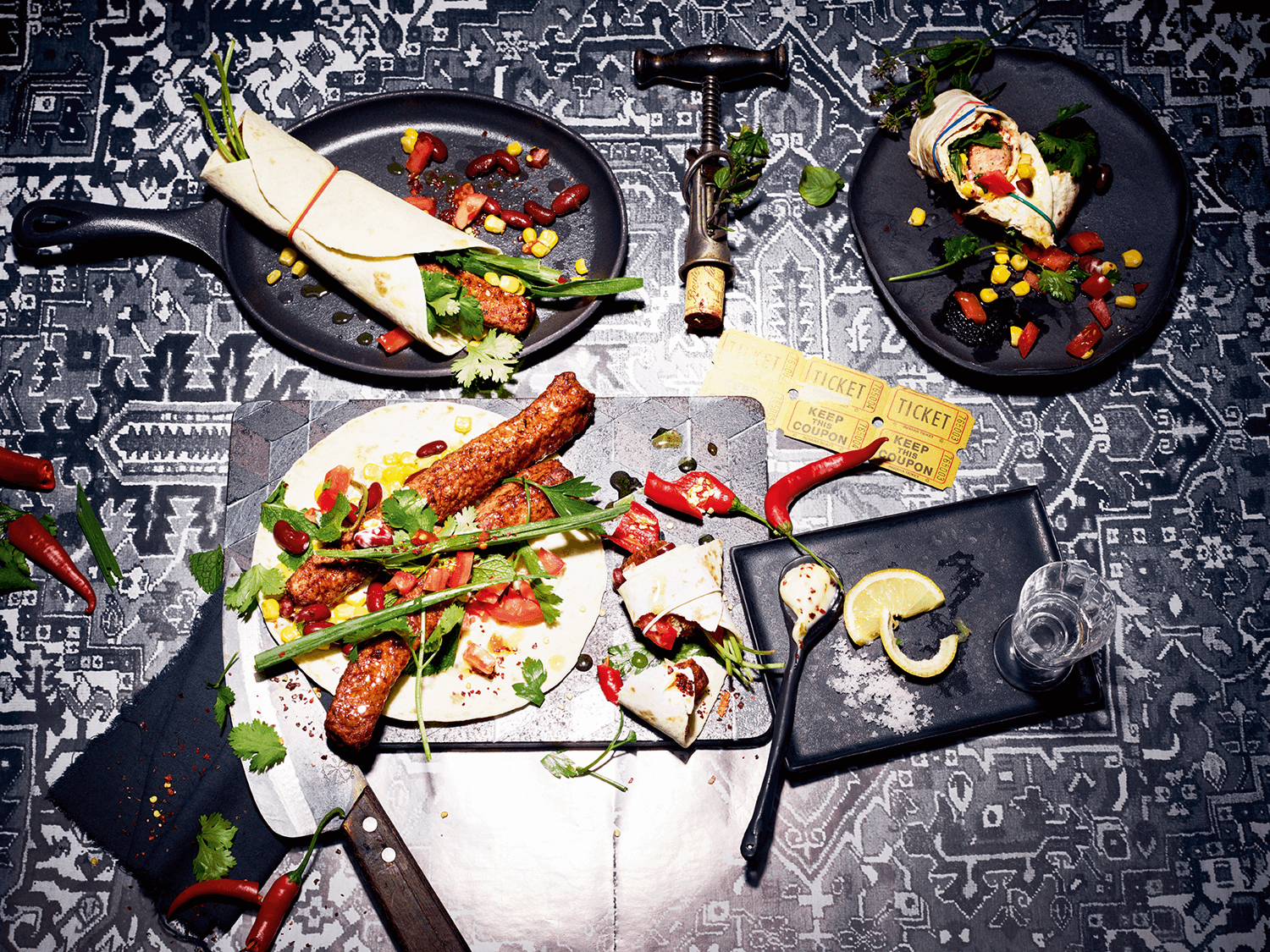 ---
El Caballero Delicado
Long Knight Tortilla Wrap
Prepare the Long Knight in the oven as directed on the package: Mix mint, coriander, parsley and tomato and spice it up with 1-2 Tbsp. sour cream, 1 tsp. chilli flakes and a little lemon juice.
Spread this delicious creation on the tortilla wrap and add 1 Tbsp. of corn and 1 Tbsp. of kidney beans to turn it into a Mexican-inspired firework of flavours.
Place the finished prepared Long Knight on the freshly spread tortilla wrap, roll up the wrap and serve with attractive garnish.
Ingredients:
1 Long Knight from Bedford
1 tortilla wrap
1 Tbsp. corn
1 Tbsp. kidney beans
1-2 Tbsp. diced tomatoes
1 tsp. chopped parsley
1 tsp. chopped coriander
1 tsp. chopped mint
1 tsp. chilli flakes
1-2 Tbsp. sour cream
1 lemon